With food service and retail outlets trending toward automated, unmanned and self-serve environments, the need for reliable, cost-effective and temperature-controlled food and beverage solutions has never been higher.  HABCO's line of HealthLock™  Refrigerators and 
Freezers provide affordable and stylish solutions that ensure quality, safety and optimal customer experience.
| | |
| --- | --- |
| Width | 30.5″ 775 mm |
| Depth** | 31″ 788 mm |
| Height*** | 78″ 1982 mm |
| Shelves | 5 |
| | |
| --- | --- |
| Ship Weight | 342 lbs 155 kg |
| Ship Cube | 49 cu.ft 1.39 m3 |
| Cooling Capacity | 1 hp |
| | |
| --- | --- |
| Electrical | 115V/6.8 Amp/60 Hz - Single Phase - NEMA 5-15P, Dedicated Circuit |
| | |
| --- | --- |
| Trailerload Quantity (53') | |
Overall, an upright freezer with an automated door lock system is a valuable investment for businesses, providing enhanced security, increased food safety, improved energy efficiency, enhanced convenience, and reduced risk of spoilage.
At HABCO, we are committed to providing the best refrigeration solutions for businesses of all sizes. Our team of experts will work closely with you to understand your unique needs and requirements, and recommend the best refrigeration unit for your business.
We offer a wide range of commercial refrigeration solutions, all of which are designed to showcase your brand and products  with clarity and efficiency. These units are available in a variety of sizes and styles, so you can choose the perfect one for your business.
In addition, we offer flexible freight and delivery options to ensure that your refrigeration unit arrives safely and on time. Our team is dedicated to providing exceptional customer service, and we are always available to answer any questions or concerns you may have.
Contact us today to learn more about our refrigeration solutions and find the perfect unit for your business.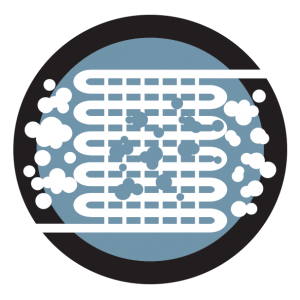 Lint Tolerant Condenser Coil
Lint Tolerant Condenser Coil minimizes buildup of damaging grease and lint.
---
More...
Exclusive Lint Tolerant Condenser Coil is designed with four fins per inch to provide optimized heat exchange while minimizing buildup of airborne grease, wax and lint prevalent on condensers with tighter fin spacing.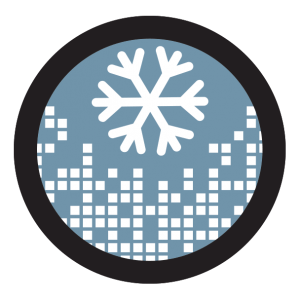 Digitally Controlled
Energy Efficient Digital Control
---
More...
Equipped with Energy Efficient Digital Controller featuring visual/audible product protection alarm, factory preset for -10°F (-23.3°C).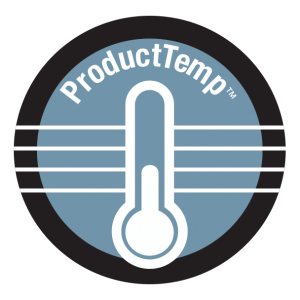 ProducTemp™
Advanced ProducTempTM externally displays product temperature.
---
More...
ProducTempTM technology externally displays stabilized product temperature to a resolution of 1° for best product quality.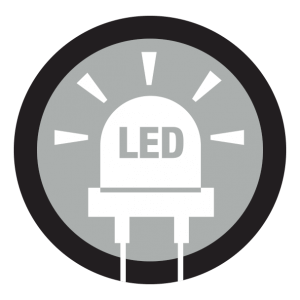 LED
Long-lasting and brilliant LED lighting system.
---
More...
Energy efficient LED lighting system from HABCO® delivers a more brilliantly illuminated display and backlit merchandising.
Priority Air-Flow
Priority Air-Flow delivers focused product cooling with optimum heat exchange outside the cabinet.
---
More...
Priority Air-Flow delivers focused velocity heat exchange while maintaining consistent air-over-components for performance, efficiency and endurance.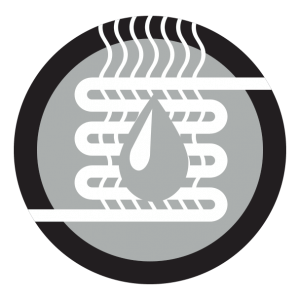 Auto, SST Condensate Control System
Energy saving Automatic Stainless Steel Condensate Control System is durable and maintenance free.
---
More...
Automatic Stainless Steel Condensate Control recycles heat from cabinet to control condensation and maximize performance. Stainless Steel makes our patented design built to last.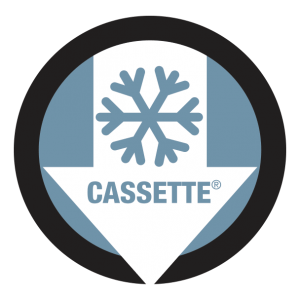 Cassette ®
Cassette® refrigeration is completely self-contained, easily removable and upgradable.
---
More...
HABCO® Cassette® refrigeration is longer lasting, exchangeable in less than 5 minutes, easily maintained, serviced and upgraded, and replaceable without sacrificing the cabinet.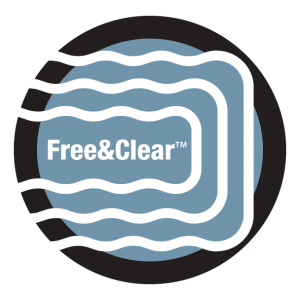 Free&Clear™ Condenser
Finless Free&ClearTM Condenser Coils virtually eliminate clogging.
---
More...
HABCO® Finless Free&ClearTM Condenser Coil technology maximizes air-flow over the compressor, reduces energy consumption and is non-clogging.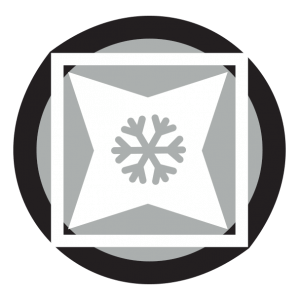 HABCO Insulated Glass
HABCO Insulated Glass is 30% more energy efficient.
---
More...
HABCO Insulated Glass units are 30% more energy efficient than triple-pane, and 22% lighter improving hardware endurance.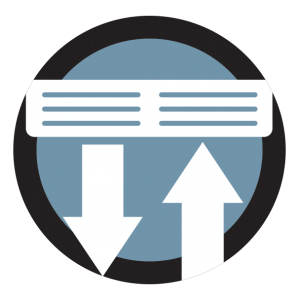 Front Breathing Refrigeration
Front Breathing Refrigeration optimizes heat exchange while saving valuable space.
---
More...
Our exclusive Front Breathing Refrigeration allows the cabinet to be fully enclosed at the rear, top, bottom and sides, saving valuable space without starving vital ventilation.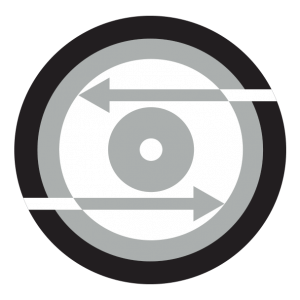 Easy-Glide Door System
Top-Riding Easy-Glide Door System is durable and low maintenance.
---
More...
Top-Riding Easy-Glide Door System provides maximum fluid motion and long-term reliability.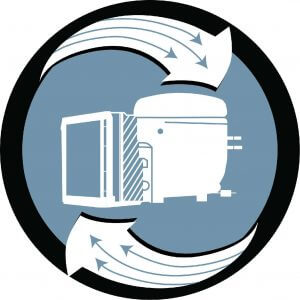 Variable Speed Compressor
Variable Speed Drive Technology Uses a special drive to control the speed (RPM) of the unit, which in turn saves energy compared to a fixed speed equivalent.