Commercial Undercounter Freezer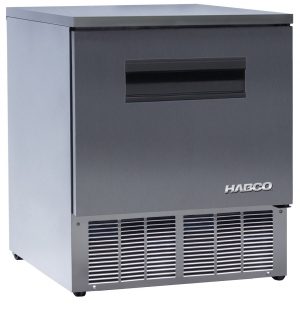 Width: 693mm

Width: 27 1/4″

Cold Space™: 8

Depth: 801mm

Depth: 31 1/2″

Cooling Capacity: 1hp

Height: 864mm

Height: 34"

Ship Weight: 93kg

Ship Weight: 206lbs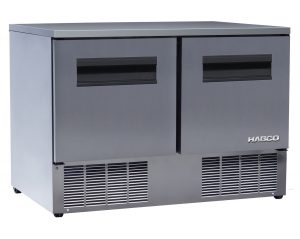 Width: 1213mm

Width: 47 1/2″

Cold Space™: 15

Depth: 801mm

Depth: 31 1/2″

Cooling Capacity: 1/4hp

Height: 864mm

Height: 34"

Ship Weight: 156kg

Ship Weight: 344lbs
If your commercial kitchen or restaurant requires extra freezer drawers, consider our HABCO® undercounter freezer models that offer professional solutions and premium features. Our single and double-door undercounter freezer models give you the freedom to select your size requirements without interfering with the kitchen's layout.
What makes HABCO®'s commercial undercounter freezers so perfect? Every HABCO® product features innovative technology to reduce maintenance costs, prolong the life of your model, and maximize energy efficiency. Features, like our digital temperature control, priority airflow, and energy-saving automatic stainless steel condensate control system, are designed to give you a consistent and dependable food-freezing solution. Our solid stainless steel exterior exudes a professional and clean aesthetic.
HABCO® offers a range of commercial undercounter freezer capacities to suit your restaurant's storage needs, and all of our models are counter-height freezers for added convenience. Browse our models to find one that will match your space and budget.